Home
Cloud Software
Be Online Inc. offers cloud-based software solutions to meet the needs of today's business world.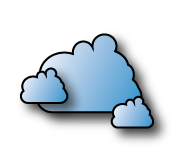 Be Online's cloud-based software is accessible from any computer connected to the internet and we have experience with multi-platform design which means your software can be accessed from a computer, laptop, tablet, or mobile device whenever necessary.



Cost-effective software solutions to improve your existing business processes and improve your bottom line!
Let us help you streamline your business with cloud-based software


Call 605 427 2644


Be Online Inc. Cloud-Based Software Solutions
---