Home
Cloud Software
Be Online Inc. offers cloud-based software solutions to meet the needs of today's business world.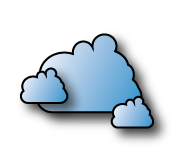 Be Online's cloud-based software is accessible from any computer connected to the internet and we have experience with multi-platform design which means your software can be accessed from a computer, laptop, tablet, or mobile device whenever necessary.



Cost-effective software solutions to improve your existing business processes and improve your bottom line!
Let us help you streamline your business with cloud-based software


Call 605 427 2644


Be Online Inc. Cloud-Based Software Solutions
---
Mobile Software Development

Mobile Software Development BOI has been developing mobile software since 2005! In 2005, PDAs (personal digital assistants) were the predominant handheld devices on the market. BOI started developing mobile software for Windows Mobile devices and has evolved with technology to develop cloud based services that can ...